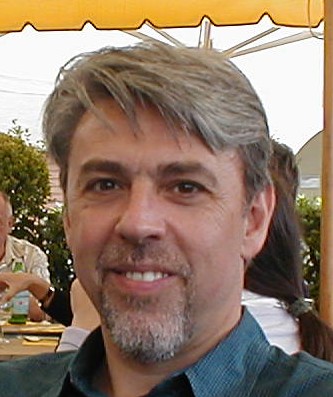 Roberto Pieraccini received the Dr.Ing degree in electrical
engineering from the Universita degli Studi di Pisa, Pisa, Italy,
in 1980.

From 1981 to 1990 he was with CSELT (Torino, Italy), where he
worked on algorithms for speech recognition.

In June 1990 he joined the Speech Research Group at AT&T Bell
Laboratories (Murray Hill, NJ) and was involved in research on
stochastic methods for language understanding. During that period
he contributed to the novel idea of stochastic language
understanding.

In 1995 he joined AT&T Laboratories (Florham Park, NJ) where he
was Principal Member of Technical Staff and worked on new
concepts for spoken language dialog. In particular he contributed
to the development of a new mathematical formalization of dialog
systems within the reinforcement learning paradigm.

From 1999 to 2003 he was with SpeechWorks International, where he
led the Natural Dialog team.

He joined IBM T.J.Watson Research in August 2003, where he is
responsible of the commercialization of multilingual components
based on statstical natural language processing algorithms.

During his career he authored and co-authored more than 100
papers on the subjects of speech recognition, language modeling,
language understanding and dialog.