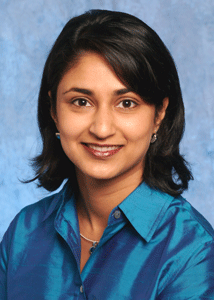 Professor Patel founded and directs the Communication Analysis and Design 
Laboratory (CadLab). The mission of the lab is to conduct research along two 
main themes: analysis of spoken communication, and the design, development and 
assessment of novel assistive human-machine interfaces.
Current research projects include prosodic (melodic) analysis of impaired 
speech for developing voice-driven assistive communication aids, studying the 
effects of background noise on speech production to improve
speech synthesis, designing and implementing context-sensitive language 
prediction, and developing novel methods of message construction for use in 
communication aids and for teaching children to read and write. She
also has an interest in designing wearable communication aids that provide the 
user with aesthetically desirable interfaces that facilitate fluid, natural, 
and effective interactions. 
--------------------------------------------------------------------------------
Recent Publications:
Patel, R. (2003). Acoustic characteristics of the question-statement contrast 
in severe dysarthria due to cerebral palsy, Journal of Speech, Language and 
Hearing Research, 46 (60), 1401-1415.

Dominowska, E., D. Roy, and R. Patel. (2002). An Adaptive Context-Sensitive 
Communication Aid. Proceedings of the 17th Annual International Conference 
Technology and Persons with Disabilities.

Patel, R. (2002) Prosodic control in severe dysarthria: preserved ability to 
mark the question-statement contrast, Journal of Speech, Language and Hearing 
Research, 45, 858-870.

Patel, R. (2002). How Speakers with and without Speech Impairment mark the 
Question-Statement Contrast, In the Proceedings of the International Conference 
on Spoken Language Processing, Denver, 570-574.

Patel, R. (2002) Phonatory control in adults with cerebral palsy and severe 
dysarthria, Alternative and Augmentative Communication, 18, 2-10.